Chado's March Tea Picks: Green Tea Edition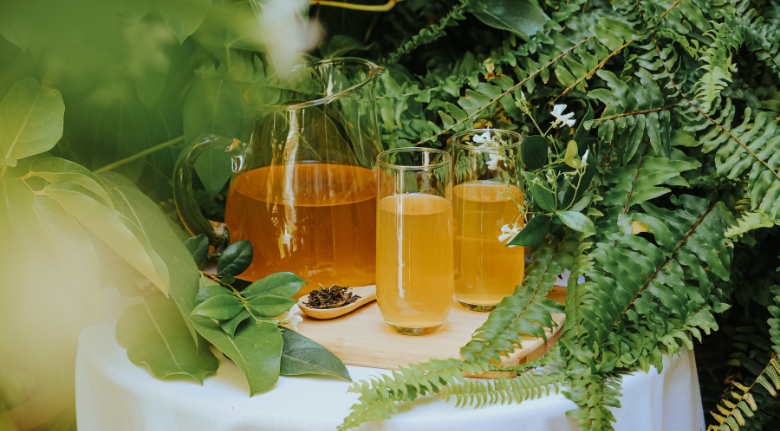 Spring is here and the sunshine is coming with it!  As the weather starts to thaw here in California and our trusty Sun starts to make a comeback, we're thinking of all the ways we can stay healthy and refreshed.  Green tea is packed with beneficial antioxidants to fight against harmful radicals, lower levels of anxiety and inflammation, and promote healthy skin.  Today we are going to share our top 5 Green tea picks for this spring season!

Cherry Sencha

This fragrant tea blends bright sencha green tea with tart yet sweet cherry pieces for a new take on an old favorite. The infusion is exceptionally smooth and aromatic, making it the perfect beverage for a relaxing afternoon or morning.

Shangri-La Green

Try our Shangri-La Green for an unforgettable surge of flavors for your tastebuds. Combined with Mao Feng green tea, safflowers, marigolds, passion fruit, and peach flavor this blend is sure to transport you to a tropical paradise.


Colombian Organic Leafy Green Tea

This is an organic green tea with beautiful clarity and a fresh cup. Such characteristics are almost never found but we push the envelope for you. This tea is hand picked and imported from Colombia. With low astringency, and sweet, nutty flavors we hope you enjoy this experience at least as much as we enjoyed bringing it to you.

Imported straight from Japan, Gyokuro is a type of green tea that is reserved for tea connoisseurs. Its name is Japanese for "jade dew," and the tea has a sweet and umami flavor profile. It is extremely rare and considered a high quality tea for the most seasoned tea lover.

Colombian Tropical Charming

A tropical Colombian infusion bound to leave you enchanted with its juicy tartness and a sweet, floral note. Containing a distinct flavor profile of Starfruit, Mango, and Lulo. Colombian Tropical Charming is an infusion that will rock your senses while providing you with a fresh, soothing aroma.


Looking for other Green tea options?

Visit our website to browse our selection of Green Teas from around the world and while you're there, take our Chado Tea Quiz to find out what teas are perfect for you!