Chado's July Picks: Blended in the USA Edition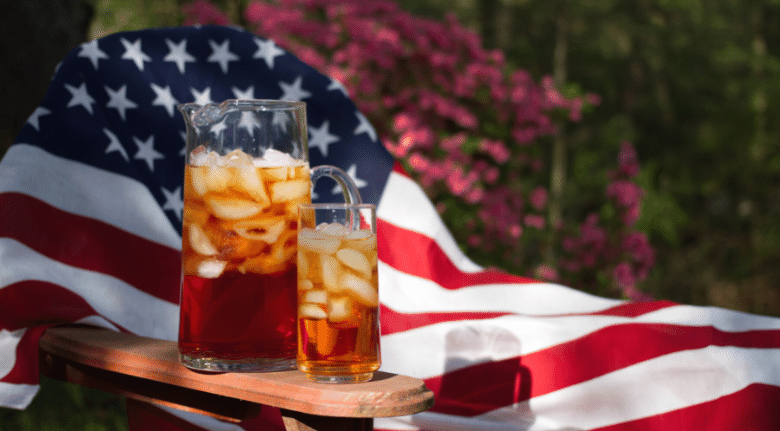 When one thinks of the month of July the first thing that comes to mind is usually the 4th of July. July is a month for patriotism here in the United States and Chado has just the thing to show our patriotic pride. All month long we are highlighting a weekly tea that is blended right here in Southern California at our facilities. Each tea is masterfully crafted in the good old U.S. A. Let's jump right in!
Dressed in black, the members of the Sons of Liberty disguised themselves as Mohawk Indians and gathered in the early evening by the docks. Once night had fallen, they boarded three ships out of Boston Harbor and emptied 342 chests of tea into the sea. A large number of tea was lost that night, but this blend is here to save the day. This blend of Champagne Ceylon and Indian black teas, is the star of the show, while a touch of milk makes this tea a perfect companion for sweets.
Flavor Profile: Malty, Mild, Refreshing
Our Czar Alexander Earl Grey offers a smoky, full bodied tea unlike anything you have tried before. This delightful, smoky earl grey is sprinkled with hints of white tea, adding to its depth. Its origin story is that the Russian Czar introduced this tea to the French in 1814.
Flavor Profile: Full-bodied, Robust, Smoky
Rajini is an artistic blend of the finest Indian tea with french lavender and a hint of rose petals. With exceptional aromas and unique taste and flavor you can see why this tea is known as the "Queen of tea" in Sanskrit.
Flavor Profile: Aromatic, Delicate, Floral
Afternoon blends - who doesn't love them? Chado Tea's Samovar - Russian Caravan combines both traditions of tea, the Russian Oolong with the Chinese Black tea, for a splendid, fruity and fully balanced blend.
Flavor Profile: Distinctive, Fruity, Uplifting
If you love the combination of mint and citrus, then look no further! Our Mint Tea is made of a unique blend of green tea, mint leaves, and lemon, and produces a strong yet refreshingly light flavor.
Flavor Profile: Citrus, Cooling, Mint
Want To Browse More Teas?
Here at Chado we have a large Selection of Teas fit for any occasion or tea lover.