Stop and Drink the Roses: Rose Infused Tea Lattes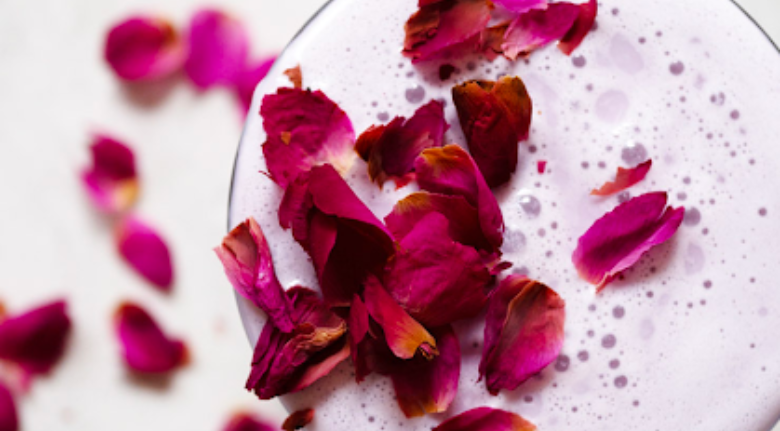 We all know the saying "Stop and smell the roses", today we're going to mix that classic saying up a bit and say, "Stop and drink the roses".  Today we have two delectable rose tea lattes perfect for the month of February and the romance that comes with it.  Our first latte utilizes our Hawaiian Cocktail tea and the second our classic Imperial Earl Grey, so let's jump right in!
Iced Rose Latte
Living life through rose colored glasses.  This Iced Rose Latte is perfect for the season of love and easy to make!
Ingredients:
1 cup milk of your choice

3 tablespoons Hawaiian Cocktail concentrate

1 teaspoon edible dried rose petals

Sweetener of your choice

Ice
Directions:
To begin, start by making your Hawaiian Cocktail concentrate.Over the stop top bring to a boil 2 cups of water and remove from heat. Proceed to add in 3 tablespoons of Hawaiian Cocktail.  Allow this mixture to steep for 1 to 2 hours, the longer the more intense the flavor will be.  Once done, strain out the tea and refrigerate the concentrate.

To start preparing the latte, in a cocktail shaker with a tight lid combine together the milk, sweetener of your choice, and Hawaiian Cocktail concentrate.

In a glass tumblr add in ice and dried rose petals, pour in the latte and top with more rose petals.

For a twist! If you'd like to make this a Matcha Rose latte you can top off the latte with a drop of Matcha.
Rose Bud Earl Grey Tea Latte
Combining together the classic flavor of Earl Grey and Roses, this tea latte is an explosion of floral notes and citrus infusion.
Ingredients:
2 tablespoons Imperial Earl Grey

2 to 3 dried rose buds

4 ounces steamed milk (about ½ cup)

¼ teaspoon vanilla extract paste or vanilla extract

¼ teaspoon white sugar
Directions:
Steep the Imperial Earl Grey for about 5 minutes and set aside.

Either steam or heat your milk. After, use a milk frother to froth the milk till you have about ½ cup.

Pour the steamed or heated milk into the brewed tea.

Gently stir in the vanilla and sugar, enjoy!
Looking for more inspiration?
Check out our extensive blog collection, with everything from dessert recipes to cocktails and tea self-care regimens here at Chado we have you covered!