Self-Care With Chado: Hair Care with Tea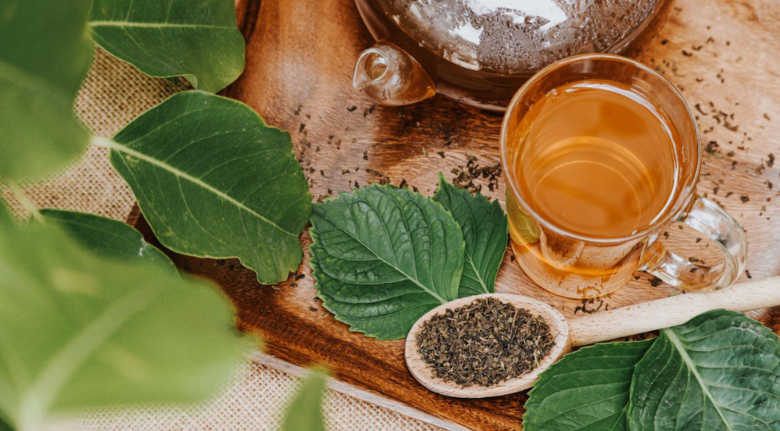 Beauty hacks, we're always looking for them in today's world. Anything from skin care, to makeup, and even hair care, there is always something new and exciting to add to your self-care regimen. Did you know that you can use tea to help with your personal hair care routine? Well, now you do! Today we're going to discuss the benefits of adding a tea hair rinse to your routine and how to go about doing it.
For this DIY hair care the best teas to use will be a straight black or green tea, one with no add ingredients or flavors. Black and Green teas are loaded with antioxidants, serve as a great anti-inflammatory booster, are antiseptic, and contain positive antibacterial properties. All of these great "antis" are beneficial for an all-natural hair tea rinse. Below are a few areas related to hair care that a tea rinse can help with.
Want rejuvenated, healthy looking hair? Green tea is a great source of Vitamin B5, which when used for hair care helps keep the hair moisturized, healthy, and hydrated.

For centuries our ancestors have used different natural ingredients to help dye their clothes, to paint with, create makeup, and adding color to hair is no different! Black tea can be used as a temporary color booster in between visits to the salon or to even help with gray hairs when you need a quick cover up.

With high levels of antioxidants and anti-inflammatory properties, black and green tea have great benefits for helping with scalp health. Both teas can help fight against dandruff and help soothe an irritated scalp.

Want shiny, luscious locks that would rival even Rapunzel? It has been found that black and green tea can help add brightness and shine to even the most dull of hair.
Now that we've shared some of the added benefits of a tea hair rinse, let's jump right into the step by step instructions on how to execute it! With just a few simple steps and ingredients, your hair will be the star of show everywhere you go.
Ingredients:
Instructions:
Boil the 2 cups of water.

Steep 4 tablespoons of the black or green tea of your choosing for at least 1 hour. Make

sure the tea has cooled before proceeding to the next step.

Pour the cooled tea into a clean spray bottle.

Wash your hair with shampoo and rinse.

Towel dry your hair, leave your hair slightly damp for application.

Spray a decent amount of the tea onto your scalp and hair. Proceed to massage into the

scalp and throughout the hair.

Once massaged in, wear a shower cap or plastic bag over your hair for up to 60 minutes.

After an hour, rinse your hair with lukewarm water.

Once rinsed, condition your hair to lock in the moisture and benefits.
Show us how you do self-care with Chado!
Let us know if you have tried any of our fun Self-Care with Chado recipes on Instagram or Facebook! From tea bath bags, tea face masks, homemade tea soap, and now a tea hair rinse we have all your beauty care needs covered.