Drinks to Cozy Up With: Decadent Tea Infused Hot Chocolate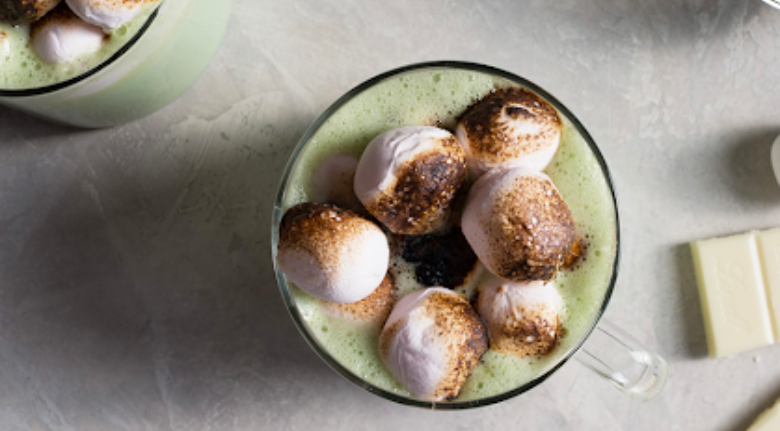 Cool winter weather always makes us want to cozy up by the fire with a hot drink in hand.  One might not think that tea and chocolate go together, but they do!  Today we will be sharing recipes for tea infused hot chocolates, with bases such as chai, matcha, and earl grey there is something for everyone. 
Earl Grey Hot Chocolate
This first recipe is as decadent as they come.  Combining Earl Grey and Chocolate together is the ultimate indulgence.
Ingredients Earl Grey Hot Chocolate:
1 cup milk

½ cup heavy cream

5 ounce dark chocolate finely chopped and grated for garnish

2 tablespoons Imperial Earl Grey

1 tablespoon sugar

¼ teaspoon salt
Ingredients for Cream Topping: 
⅓ cup heavy cream

½ teaspoon sugar
Directions for Earl Grey Hot Chocolate:
In a saucepan simmer the milk and ½ cup of heavy cream on low heat until small bubbles form along the sides of the pan. Take off the heat.

Steep the Imperial Earl Grey in hot milk for 10 minutes. Once steeped, strain out the tea.

Return to a low heat and stir in the chocolate, sugar, and salt.  Stir until the chocolate has completely melted.
Directions for Whipped Cream Topping:
In a tall cup, combine ⅓ cup of heavy cream and ½ teaspoon of sugar.

Whisk using a handheld milk frother until cream thickens.  This should only take a few seconds.  Stop before stiff peaks form.
Drink Assembly:
Divide the hot chocolate into two mugs and top with cream.

Garnish with the grated chocolate and serve.
Matcha Hot Chocolate
Rich and creamy, this hot chocolate is the perfect treat for the resident matcha lover in your life!  
Ingredients:
2 cups milk of your choice

½ cup white chocolate, chopped

1 tablespoon Chado X Sinensis Ceremonial Matcha

1 tablespoon honey

1 teaspoon salt

Toasted Marshmallows, optional.
Directions:
In a saucepan, bring milk to a simmer over medium-low heat.  Take off the heat and whisk or stir in the chopped white chocolate.

Sift in matcha, honey, and salt until well combined. 

In two mugs, serve up the hot chocolate and top with marshmallows if desired.
Vanilla Chai Hot Chocolate
With the tastebud tingling taste of chai and the mesmerizing aroma of vanilla, this hot chocolate recipe is the perfect treat for all the chai lovers out there.
 Ingredients:
1 ¼ cups water

4 cups whole milk

¼ cup unsweetened cocoa powder

½ cup sugar

2 ounces bittersweet or semisweet chocolate, finely chopped