Autumnal Tea Treats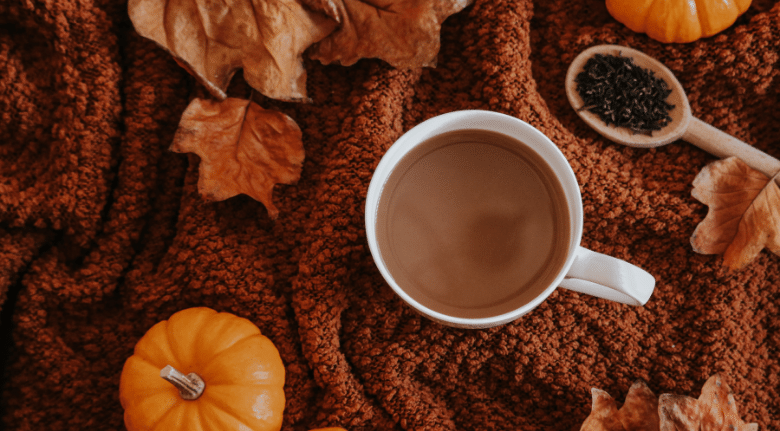 Fall has arrived and so has the time to start enjoying autumn themed drinks and treats! Today's drink recipe and bundt cake are perfect for enjoying on your own with a cozy blanket and book or with friends and family around a bonfire. Our first recipe is a fantastic drink recipe incorporating our signature Margaret's Hope Autumn Darjeeling. This Autumn Tea Punch as we're going to call it, perfectly encompasses the feeling of autumn and can be served hot or cold. Our second recipe is a delectable Hard Apple Cider Bundt cake with a caramel sauce, that is not only delicious but moist.
Autumn Tea Punch
Ingredients:
5 tablespoons Margaret's Hope Autumn Darjeeling

5 cups boiling water

5 cups unsweetened apple juice

2 cups cranberry juice

½ cup sugar

⅓ cup lemon juice

¼ teaspoon pumpkin pie spice

Cinnamon sticks, for garnish
Directions::
Place the tea in a large heat-proof bowl and add boiling water. Cover and steep for 5 to 8 minutes, depending on strength preference. Once steeped, strain the tea to eliminate tea leaves.

Add the apple juice, cranberry juice, sugar, lemon juice, and pumpkin pie spice.

Stir until the sugar is dissolved.

Serve either warm or cold. Enjoy!
Hard Cider Bundt Cake
Ingredients:
1 cup of hard apple cider

½ cup golden raisins

¾ cup butter, softened

1 cup granulated sugar

1 cup firmly packed brown sugar

1 tablespoon vanilla extract

3 large eggs

3 cups all-purpose flour

2 teaspoons baking powder

1 ½ teaspoons ground cinnamon

½ teaspoon baking soda

½ teaspoon salt

½ teaspoon ground cardamom

½ cup whole buttermilk

2 granny smith apples, peeled and grated

Apple cider caramel (recipe to follow)
Directions:
In a small saucepan, bring cider to a boil over medium-high heat. Add in the raisins and remove from heat. Cover and let stand for 30 minutes, drain and set aside.

Preheat the oven to 325°. Spray a 12 to 15 cup bundt pan with baking spray and flour.

In a bowl beat butter, granulated sugar, brown sugar, and vanilla extract at medium speed until fluffy.

Add eggs one at a time, beating well after each addition.

In a medium bowl, whisk flour, baking powder, cinnamon, baking soda, salt, and cardamom. Gradually add to the butter mixture, alternating with buttermilk, beginning and ending with flour.

Beat until just combined after each addition.

Stir in grated apple and raisins.

Put batter into the prepared pan and bake until a toothpick inserted near the center of the cake comes out clean. About 50 to 60 minutes of baking time.

Let cook in a pan for 10 minutes. Remove from the pan and let cool completely on a wire rack.

Spoon the desired amount of Apple Cider Caramel over the cooled cake. If you'd like, poke holes into the top of the cake so the caramel sauce soaks into the cake rather than sitting on top. Serve cake with additional caramel sauce on the side if desired.

Cover and refrigerate for up to 5 days.
Apple Cider Caramel
Serving Size | 1 ¼ cups
Ingredients:
1 cup hard apple cider

1 cup firmly packed brown sugar

½ cup butter, softened

¼ cup heavy cream
Directions:
In a medium saucepan over medium-high heat, bring cider to a boil.

Reduce heat, and simmer until cider is reduced by ¾.

Stir in the brown sugar, butter, and cream.

Return the mixture to a boil over medium-high heat; boil for 2 minutes.

Remove from the heat and let cool for 15 minutes.

Refrigerate in an airtight container for up to 1 week.

Rewarm in a microwave or stovetop before serving.
Tea Spotlight
In today's blog we highlighted one of our autumn teas, Margaret's Hope Autumn Darjeeling. Below you will find the description of the tea and a direct link if you wish to purchase it!
Margaret's Hope Autumn Darjeeling
This is your morning wake-up call. Bustling with the taste of crisp, autumn leaves, the bold flavor of this tea has been moving early risers to wake up and smell the roses. With its strong aromatic flavor our Margaret's Hope Autumn Darjeeling is perfect for anytime of the year, not just fall.
Flavor Profile: Malty, Rich, Robust