A Cup of Holiday Cheer: Christmas Tea Cocktails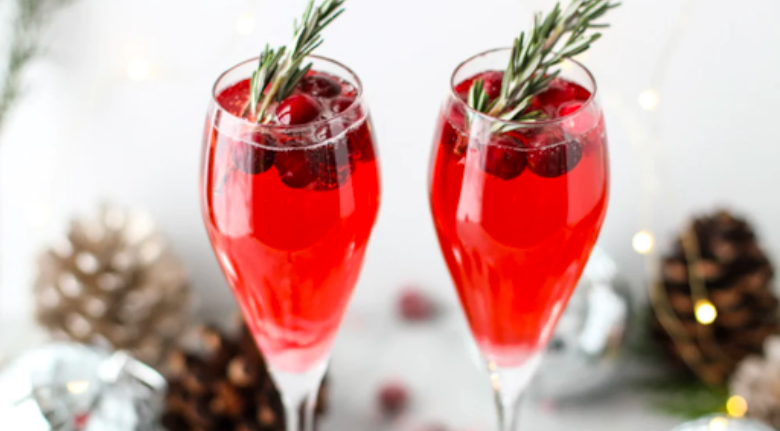 The holidays have come around once again and a cheerful Christmas cocktail is the perfect way to kick start the celebrations.  The secret ingredient to these cocktails is one near and dear to our hearts, tea.  From holiday punch recipes for a party, to single serving cocktails for a relaxing evening by the fire, we have you covered this holiday season.
Christmas Spiced Tea Punch
This tea inspired punch is perfect for your next holiday gathering.  Packed with flavor, it is sure to be a hit with your family and friends.
Ingredients:
6 tablespoons of Oh Christmas Tree tea

1 bottle of Prosecco

1 bottle of sparkling apple juice or cider

Cinnamon sticks for garnish

Sliced apples for garnish

Cranberries for garnish
Directions:
In a large pitcher, add in 3 cups of cold water and add in Oh Christmas Tree tea.

Cover and refrigerate overnight, or for at least 8 hours.Once steeped, strain out the tea.

In a punch bowl, combine the iced tea, ginger beer, prosecco, and sparkling apple juice/cider.

Gently stir and garnish with cinnamon stick, apple slice, and cranberries. 
Hot Whiskey Chai Latte
Keep warm this holiday season with this whiskey and chai latte.  Perfect for those cold nights sitting by the fire and Christmas tree.
Ingredients:
4 cups of whole milk or the milk of your choice

½ cup of the whiskey of your choice

Cinnamon sticks and whipped cream for garnish
Directions:
Slowly warm the milk on the stove top till it's heated through.

Remove from the heat and add in the Devan's Legacy Chai PTBs and let steep for 5 to 10 minutes, depending on taste preference.

Once steeped, reheat the milk over medium to low heat.

Add in the whiskey and sugar, stir.

Serve hot and garnish with a cinnamon stick and whipped cream 
Christmas Mimosas
Looking for a refreshing cocktail to kick start a Christmas brunch?  Then this Christmas Mimosa is the ideal way to welcome your guests this holiday season.
Ingredients:
1 cup of filtered water

2 apples, roughly chopped

1 cup of whole fresh cranberries

1 cup of whole fresh raspberries

1 cup of pomegranate seeds

1 bottle of Champagne or Prosecco

Rosemary sprigs for garnish
Directions:
Steep the White Champagne Raspberry PTBs for 3 to 5 minutes.

Remove the PTBs and sweeten to taste with the sweetener of your choice. EX: honey, sugar, agave syrup, or maple syrup.

In a large pitcher, add in the apples, cranberries, raspberries, and pomegranate seeds.

Pour in the tea, pomegranate juice, and champagne/prosecco before serving in flutes.

Garnish with rosemary sprigs and enjoy!
Looking For More Christmas Inspiration?
Browse our wide selection of teas and tea accessories, perfect for your gift giving needs this time of the year. Or take our new Chado Tea Quiz to find out the perfect tea for you!