Chado's May Tea Picks: April Showers Bring May Flowers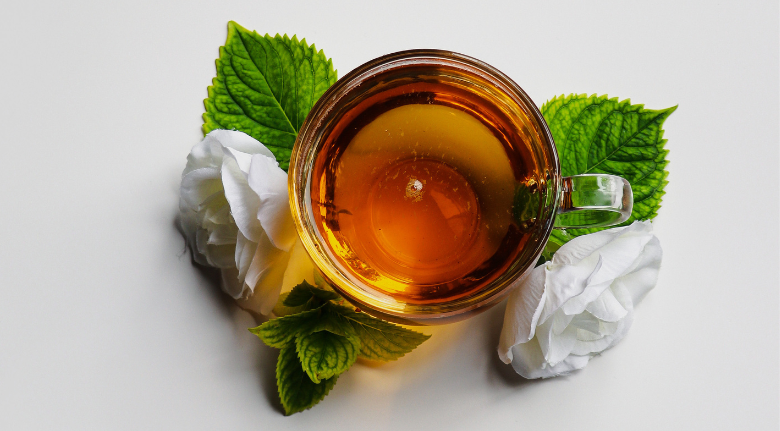 Before we say goodbye to Spring, we have our final Spring inspired collection for the month of May.  Our selections for this month are inspired by the old saying, April Showers Bring May Flowers.  This saying couldn't be more true for Southern California, as we have had the most rain we have seen in a long time this Winter and Spring.  These delightful blends all contain, you guessed it, flowers!


Feel like a cup of tea? Our beautiful Blue Flower Earl Grey is for you. This is one of our best sellers and for good reason. Classic Nilgiri black tea leaves are blended with blue mallow blossoms and bergamot oil, making for a cup of tea that transcends all taste palettes.


We took a classic oolong tea and added to it the most delicate orange blossoms. This combination of two very simple ingredients has created a tea that will tempt your senses and capture your heart. This aromatic black tea is the perfect balance of aromatic florals and light citrus.


Savor the sweetness of natural red rooibos and blue cornflower flowers that blend to create a flavorful, zesty and non-bitter tea. From the South African red bush, this tea blend is softly sweet. Free of caffeine and tannin, this caffeine-free beverage is perfect for relaxing at the end of the day.


Light, sweet, and subtle, Rose Black Tea is the ideal afternoon tea. The light flavor of rose and a delicate aroma makes it an ideal break at the end of the day. The beautiful, bold rose petals add a touch of class to this ancient and uniquely flavored tea.
Not Ready To Say Goodbye To Spring Yet?

Visit our website to find additional delicate, floral teas to add to your collection!